The R.M. of Browning No. 34 asks that Ratepayers refrain from starting any fires unless necessary. Please exercise caution and practice fire safety before starting a fire.
In the event that you require a controlled burn, please call the controlled burn line 1-866-404-4911 beforehand.
Thank you for your cooperation.
Farm and Fire WhatsApp Group
The R.M. of Browning No. 34 in conjunction with Lampman Fire and Rescue has started a WhatsApp group called "Farm and Fire". This group will be used to allow neighbours to help the fire department with helping out during a fire. Interested individuals can contact the office for more information.
Heavy Traffic – 60 km/hr
Due to the frost boils on the majority of the R.M. roads and safety concerns, the R.M. of Browning No. 34 would like to ask all heavy traffic to slow down to 60 km/hr or less when travelling on municipal roads.  
SNOW REMOVAL
When clearing snow from lanes or access roads DO NOT push snow across municipal roads into the right-of-way.  This may cause a road hazard and is in contravention to Bylaw No. 2011-2 Nuisance Abatement.  
MUNICIPAL DITCH MOWING & HAY SALVAGE (RM Road Ditches)
Any landowner that wishes to hay municipal road allowances adjacent to their land after July 1, please contact the R.M. office at 306-487-2444.  Pursuant to Policy No. 400-12 and section 10.1 of Bylaw No. 2011-2 all bales must be removed from the road allowance within seventy-two (72) hours.
HIGHWAY DITCH MOWING & HAY SALVAGE
Priority for cutting and baling highway ditches is given to the adjacent landowner before July 8.  After July 8, anyone may salvage this material without contacting or getting the permission of the landowner, providing that salvage operations have not already begun. Non-adjacent landowners or lessees who want to harvest roadside hay prior to July 8 are encouraged to contact the landowner or lessee and make arrangements to become their designate. The hay must be cut at a uniform height leaving a neat appearance.  Bales of hay must be at least eight (8) metres from the edge of the shoulder of the highway.  All bales must be removed from the right-of-way by Aug 8.
Key Dates: July 8 – Prior to this date, a landowner or lessee nearest to a highway ditch has the first option to cut or bale hay.  After this date, anyone may cut and bale hay or grass in a highway ditch without getting the permission of the adjacent landowner, provided salvage operations haven't begun. July 15 to October 15 – Ministry contractors will begin mowing a four-metre cut adjacent to the highway shoulder.  This progress will be dependent on the weather and ditch conditions. For more information, contact your nearest Ministry of Highways and Infrastructure office.  For the R.M. of Browning No. 34, this is the Carlyle office: 306-453-3453.
Go to our Road Bans page for updates on current road restrictions
If you want to go onto our Road Bans email group, please phone in or email browning.lampman@sasktel.net to be added.
Please see our "News and Special Notices" page for information on Noxious Weeds.
***9-MONTH PRIMARY WEIGHTS***

– 

AMENDED
All roads in the R.M. of Browning No. 34 (excluding exemptions listed in Bylaw 2017-5) are set as nine month primary weights, as set under Saskatchewan Vehicle Weights & Dimensions Regulations.  The time frame is January 1 through March 15 and June 16 through December 31 of each year. 
March 16 through to June 15  is secondary weights.
***** FOR THE LATEST UPDATE ON ROAD RESTRICTION ORDERS, GO TO OUR "ROAD BAN" PAGE *****
**** Please be advised that, according to our Bylaw No. 2017-3, from March 1 to October 31 of each year, the speed limit on P.G. 604 for vehicles with a combined weight of vehicle and load over ten (10) tonnes is 60 km/hr  **** 
For help in calculating vehicle weights for each type of truck,
see Guide to Saskatchewan Weight & Dimension Regulations.
**  Go to our "Links" page for a link to samaview for your new assessment.  It is available on the SAMA (Saskatchewan Assessment Management Agency) link.**
Weather
Local weather available online at Weatherfarm.  Follow the link below, click enter as a  guest, then change the home station to Richardson Lampman or CWB Loustel Farms.
http://weatherfarm.weatherbug.com/farm/login.aspx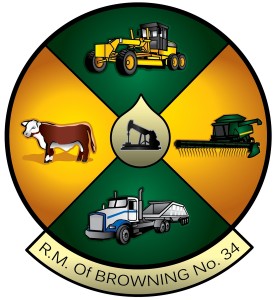 Controlled Burn Information
If you are having a controlled burn call 1-866-404-4911 so the fire department is NOT dispatched to your fire.    If your fire becomes out of control, YOU must call 1-866-404-4911 again to inform them that your fire is now out of control before the fire department will be dispatched.
Please ensure you have adequate fire insurance for your land and property, including abandoned or vacant farm yards.  Fire fighting costs have risen over the past few years.  Lampman Fire & Rescue charges $1,300.00/hr.  Other fire departments' charges may be similar.  In the event of a large fire you may have more than one fire department called.
Please ensure your insurance coverage is adequate to cover all costs you would incur for a fire.